CaseManagerPro – the only practice management software built by rocket scientists
In 1999, a team of "rocket scientist" engineers with deep technical roots in the Raytheon Corporation set out on a mission to redefine legal practice management. They envisioned using technology to help law firms capture, manage and share case information far more effectively than anything on the market allowed.
The team at our company designed software solutions to support major law firms in the management of asbestos mass tort litigation — generally considered the most complex, voluminous and document-intensive cases in the industry. After successfully helping firms manage large mass tort litigation, they branched out to support other types of cases, including large multidistrict litigation.
CaseManagerPro Today
The Lucid IQ team was visionary in their decision to take advantage of Web and browser-based technologies despite the bursting dot-com bubble, and to select SQL Server as their relational platform years ahead of the pack. A browser-based approach allows legal teams to collaborate seamlessly, with 24/7 access to case information. Our company is the only case management SaaS provider in the cloud since 2003.
Today, CaseManagerPro manages incredibly diverse data using an array of tools – for millions of cases and claims. Law firms of all sizes and their corporate client organizations rely on CaseManagerPro to get ahead of their cases and stay there, streamlining every aspect of their operations for cases and matters of all types.
CaseManagerPro fits seamlessly in the modern law firm environment. Compatibility with Outlook, Exchange and other Microsoft Office programs, plus its open SQL architecture, provides an efficient, reliable practice infrastructure.
Responsive Ingenuity
The CaseManagerPro team is known for taking on the most complex client problems and responding with ingenious solutions. Collaboration and close client relationships have contributed to the success of CaseManagerPro, and will remain a top priority as we continue to innovate in legal practice management.
Management

Richard Spies, President, Chief Executive Officer and Shareholder
Richard Spies joined Lucid IQ in June 2000 as a business veteran with a wealth of experience. Having owned successful securities and real estate businesses, he knows how critical client service and responsiveness are to success and understands the value of organization and information management. His corporate experience – where practice standards, organization and systems were so critical – led directly to his keen interest in Lucid IQ. As regional VP over asset portfolios at NCNB (now Bank of America), leader of portfolio valuation and management development for the largest FDIC asset contractor, and the finance manager of the multi-billion dollar Goldman-Sachs/JER real estate securities venture, he was consistently focused on effective large-scale management. Connect with Richard on LinkedIn

Kevin Ames, Co-Founder and Shareholder
One of the company's co-founding "rocket scientists", Kevin Ames was one of the youngest lead engineers for Federal Military Defense Technologies at Hughes Aircraft and then Raytheon Systems. He took the lead on Lucid IQ's legal case management software initiative in 1999 and became the chief engineer and architect for CaseManagerPro. He developed the CMP prototype almost single-handedly, which supported an operation of nearly 400 users for over a decade. Kevin was promoted to CTO of Lucid IQ in 2001, then COO in 2003. It was under his direction that CMP was conceived as the first commercial case management software with a SQL-Server backend, the first with fully browser-based user interface, and the first SaaS (then called "ASP") delivery model back in 2003. Kevin holds B.S. and M.S. degrees in mathematics from Case Western Reserve, cum laude, and Claremont Graduate School and is well-published in technical periodicals.
Darren Shultz, Chief Technology Officer
When Darren Shultz was 12 years old he asked for C++ code books for Christmas. In high school, his skills were too advanced for their classes so he worked afternoons for a large corporate sponsor, initially writing advanced code then reviewing the professional engineers' code. By the time he received his BS in Computer Science from University of Texas and joined the Lucid IQ team in 2006, he was a seasoned professional. He quickly advanced through the ranks to Lead Software Engineer and Architect with an incredible capacity to absorb the complexities of the CMP design, and played a leading role in the current third-generation platform. He has orchestrated hundreds of small and large-scale legal software deployments, working hand-in-hand with IT teams throughout the USA and beyond, demonstrating the broad knowledge necessary to fulfill the CTO role. Darren is the "go-to" favorite of our clients with ongoing development demands and tough tech challenges. He's a can-do problem solver with an innate commitment to quality and responsiveness that's truly rare, prompting numerous unsolicited accolades. His inquisitive nature and exacting performance standards have perpetuated the company's legacy of innovative design with focus on end-user experience.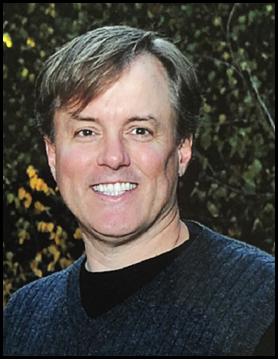 Charles Cole, Director of Client Engagement
Charles "Chuck" Cole is an accomplished technology executive and consultant with extensive experience in business process management (BPM), project management, strategic knowledge management and other roles that optimize use of information and results. Chuck helps Lucid IQ's clients implement innovative practices and strategies that optimize their effectiveness and value. He came to Lucid IQ from Siegel + Gale in New York where he was Director and CKO for the premier brand consulting firm. As a team leader for Deloitte's DRT Systems, Chuck consulted on corporate strategic KM and operations. After being posted in Germany with the U.S. Army, he remained in Europe for six years as a lead internet strategies consultant for Healy Communications Services GmbH. His clients have included many major corporations over the years including Allstate, Gartner, AT&T, GMAC, Hughes GmbH, and General Motors International. Chuck is co-founder of the New York chapter of the Knowledge Management Consortium, a Six-Sigma blackbelt, and holds an M.B.A. in Strategy and Knowledge Management from Georgetown University – McDonough School of Business.